Customers in the Fort Myers, FL region know that they can trust our dealership to have one of the best inventories of new Subaru models around. However, what they might not already know about O'Brien Subaru of Fort Myers is that we also have an excellent service center staffed by experienced automotive technicians. Our team has been in the business for a while, so they have seen a lot of tire-related issues over the years. Your Subaru tires work incredibly hard, so this isn't really a surprise. But because tire issues are so commonplace, we encourage all of our customers to schedule regular tire maintenance to keep their Subaru vehicle in proper working order. Here's a closer look at some of the tire services we offer at O'Brien Subaru of Fort Myers.
The Tire Services We Offer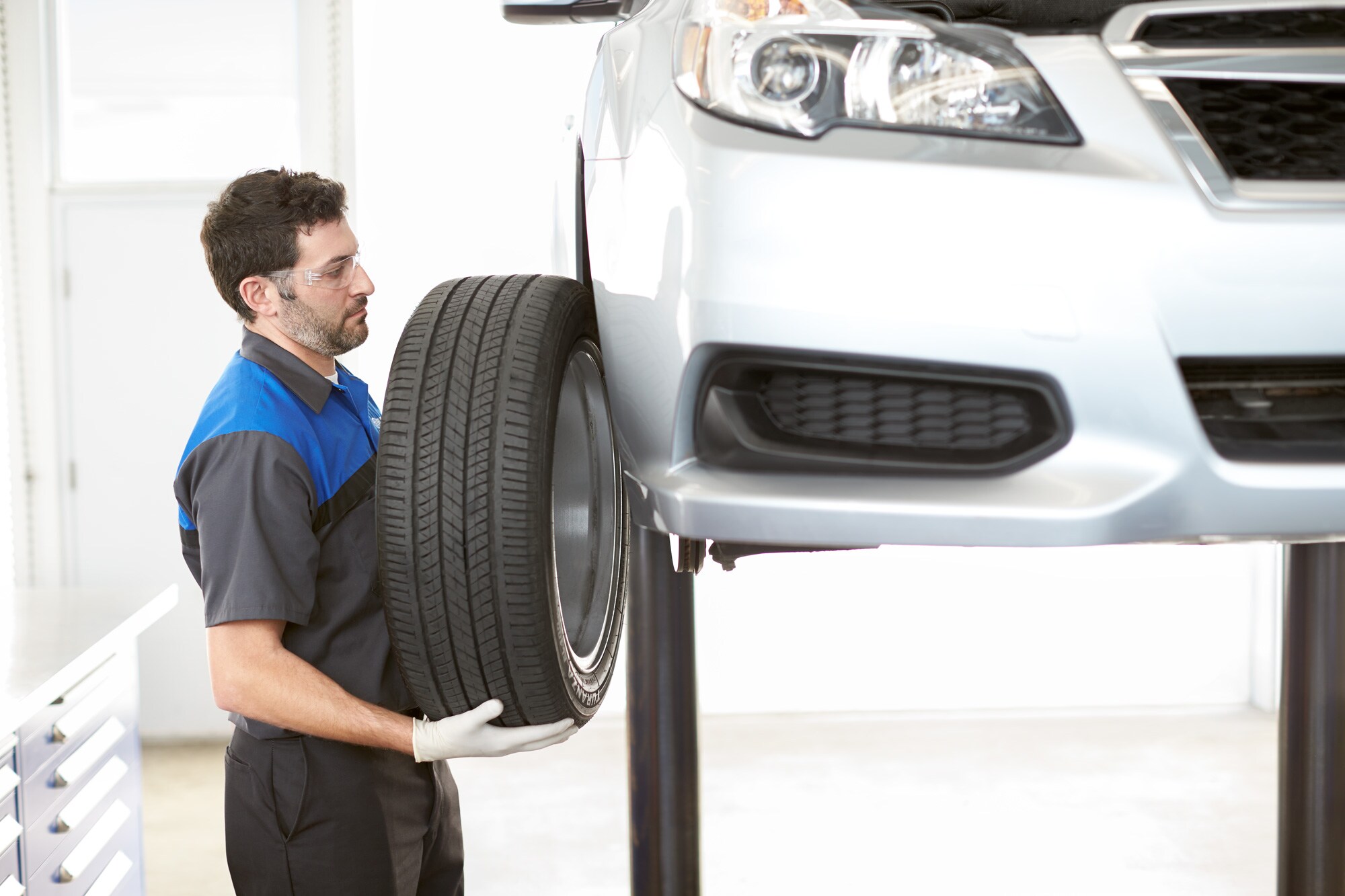 One of the services our technicians perform most at our Subaru service center is tire rotation. This procedure ensures that your tread wears evenly on all four tires to maintain optimal traction and handling. Our technicians recommend that you bring your Subaru car into us for a routine tire rotation every 6,000 to 8,000 miles. Our Subaru dealership also performs standard wheel alignments. Like tire rotation, improper alignment can cause your tread to wear away unevenly. So if you happen to notice that some of your tires look smoother than others, or you feel like your Subaru car is pulling at a slight angle while you drive, make an appointment for tire service immediately.
Our Subaru dealership near Naples, FL can also check your tires to make sure that they're all properly inflated. If your tires aren't inflated well, it can reduce your grip on the road and diminish overall traction. Sometimes, of course, your tires are just too old and worn to be safely repaired. If this is the case, our Fort Myers Subaru parts department can order a new set of tires for your vehicle. We can hook you up with tires from any of the top-name brands, and we can guide you towards the perfect tires to fit your make and model of vehicle.
Before you visit O'Brien Subaru of Fort Myers, make sure to check our website, too. We frequently offer discounts on tire services that can save you money. You can also schedule your service appointment online at your convenience.