Enjoying your driving experience in your new Subaru car is a feeling that is hard to beat. And at O'Brien Subaru of Fort Myers, we want to help you make the most out of your experience. That's why we offer top-notch Subaru service near Cape Coral, along with a great selection of genuine Subaru parts. Our Subaru dealer serving Naples is your complete stop for both purchasing your new Subaru vehicle and for maintaining your great driving experience.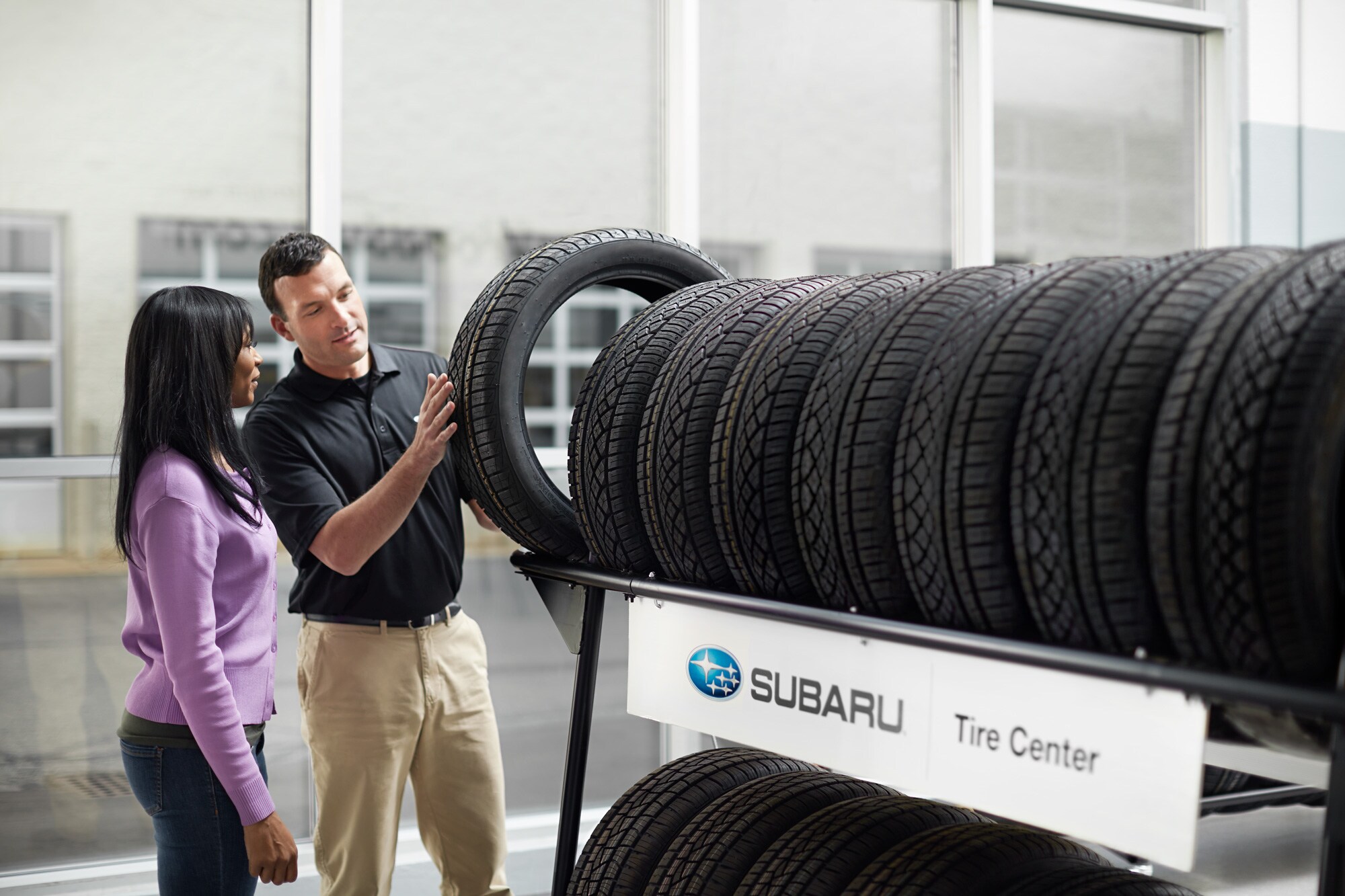 Tire Options at Our Fort Myers Subaru Dealer
One of the most important aspects of your driving experience is the tires you choose. Since your tires are what allows your car to have grip on the road, you don't want to just settle for any old set of tires when you want to get the most out of your car. Subaru vehicles serve a great diversity of driving needs, so there are many different types of tires you could choose.
Tire Options:
Summer/Performance Tires
All-Terrain Tires
All-Weather Tires
Driving a sporty Subaru BRZ is best when you equip your car with summer/performance tires. These tires are optimized for driving on warm surfaces and provide excellent grip when handling corners and braking. These tires also maximize your performance in rainy conditions as well. In other words, these tires are perfect for Florida driving in a rear-wheel drive sports car like the Subaru BRZ.
For vehicles that were built to master the trail, such as the Subaru Forester, you will get the most out of your car ownership by fitting your car with all-terrain tires. These types of tires are made to handle uneven terrain while giving you good grip on low-friction surfaces.
Signs You Need New Tires
When you have fresh tires, you will have plenty of time to get used to how your tires feel when you drive. When you notice the noise increasing when you drive, a less smooth ride, or more noticeable sounds and bumps when you go over cracks or road lines, these are all signs that your tires are wearing down.
Signs You Need New Tires:
Increased Ride Noise
More noticeable bumps
Sliding when turning
You should also bring your Subaru car over to our Subaru service center on a regular basis, where will check your tire pressure and tread levels to see if your tires are in good condition. We can also rotate your tires to help you avoid uneven wear and a surprise flat. And of course, you can always turn to our Subaru tire store when you need a fresh set of tires to keep your car going strong.