Our dealership, O'Brien Subaru of Fort Myers, is proud to be your local dealership for amazing deals on the latest Subaru models. When you visit our Subaru dealership near Cape Coral, you can expect excellent customer service as you find your next great car. Not only do we offer great service during your car search, but we also offer professional Subaru brake services at our Subaru parts shop. If you notice strange sounds coming from your brakes or if you notice your brakes are not as responsive as they used to be, don't hesitate to bring your vehicle over to our Fort Myers service center.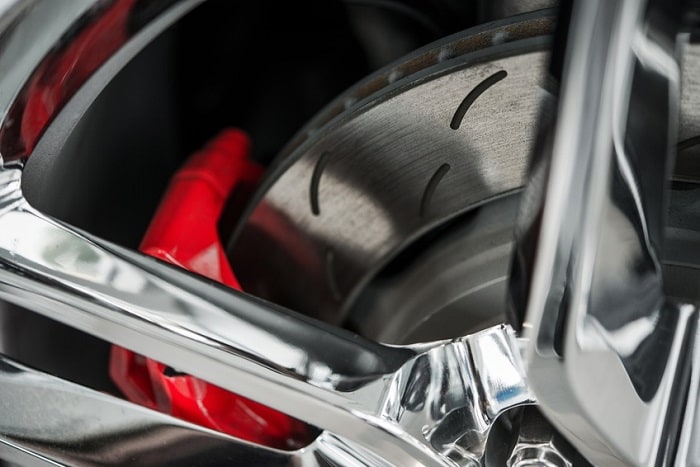 Basics of Brakes
Our certified technicians at our Fort Myers Subaru service department have expert knowledge on how to best repair or replace damaged parts for your brakes. Our technicians can help you with any current issues, including everything from the brake pedal to the brake discs, and all that lies in between.
It's important to be aware of common warning signs that your brakes need attention. Certain sounds can indicate that you need to have your brakes serviced, such as screeching or squeaking sounds. If you hear a heavy grinding sound similar to heavy stones grinding against each other, it's an indicator that one of your calipers needs to be replaced and you should consider getting a tow to our Subaru service center. Other common signs that your brakes need to be serviced have to do with your driving experience.
Why Choose our Subaru Dealership?
Being that your brakes are one of the most essential safety features on your car, you want to take your Subaru vehicle to a shop that uses only the best parts. Our service center has only factory certified OEM parts for your car, ensuring you get the best life and driving experience out of your repaired car. Our service team works efficiently and quickly to get you back on the road as soon as possible and will make sure everything is well documented for you. We ensure our waiting area is a pleasant environment to be in with free Wi-Fi, hot chocolate, coffee, and tea available.

Turn to our Subaru dealership, for both your car search and car repairs, for an exceptional customer service experience and results that will exceed your expectations.