At O'Brien Subaru of Fort Myers, we're happy to be a part of the Subaru brand. Our new Subaru SUVs are renowned for their rugged design, which makes them great for people who rely on their vehicle every day. So whether you have a long commute to the office or love taking road trips, we can find a Subaru vehicle to meet your travel needs.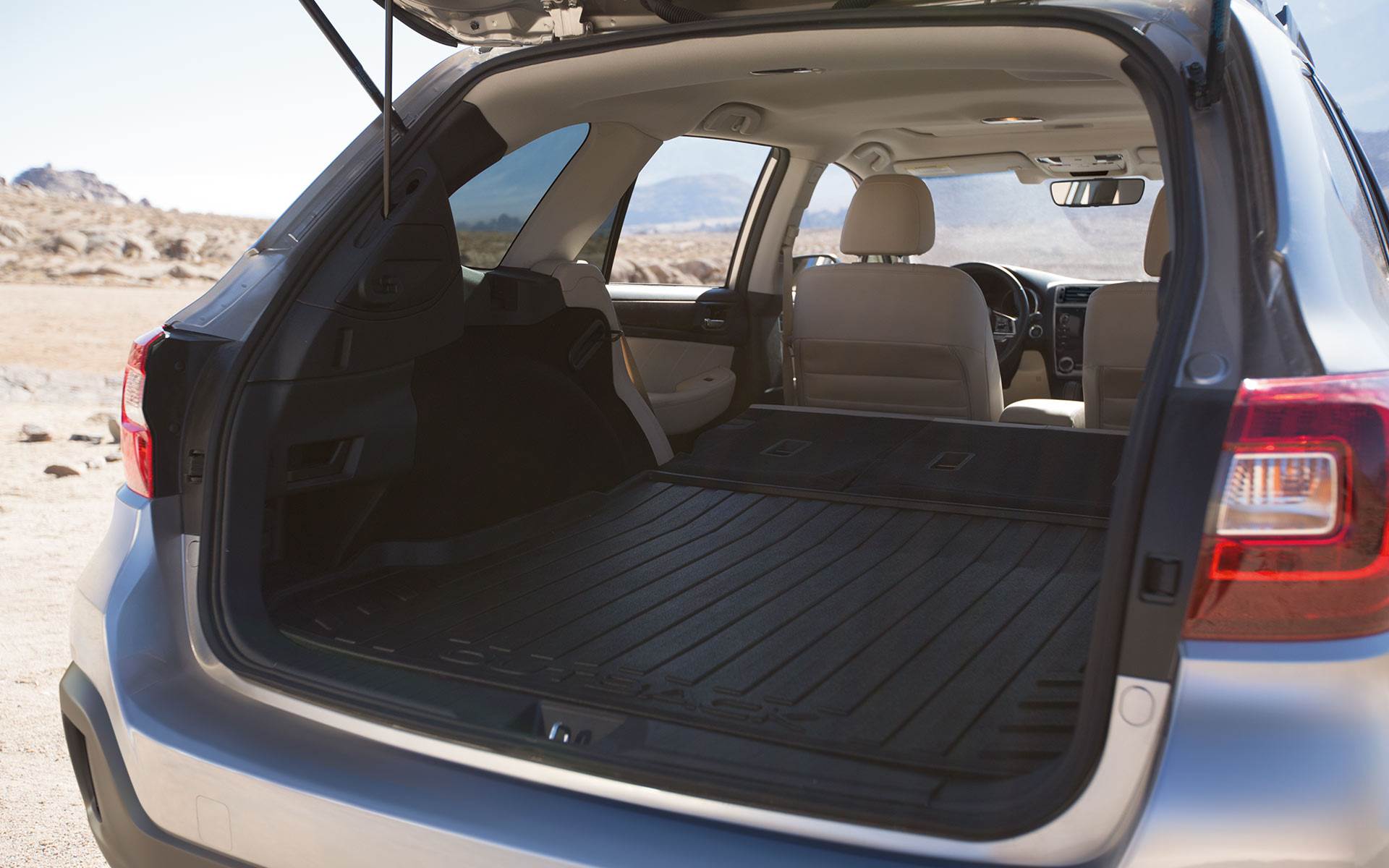 Best Features for Traveling
Subaru offers excellent safety and driver-assist features, as well as technologies that enhance your overall driving experience. Since not all models come standard with these features, make sure to ask an associate at our Ft. Myers Subaru dealership for details.
Symmetrical All-Wheel Drive: If you plan to tackle tough terrains on an upcoming cross-country trip, then you'll enjoy having the precise control and enhanced traction of AWD.
EyeSight® Driver-Assist System: Smart sensors help you keep track of potential obstacles so that you can enjoy a more peaceful-and safe-journey.
Roomy interior: Our Subaru models have spacious interiors with power seats that remember your preferred seating position. When you're behind the wheel for hours, comfort is key.
Power rear gate: You'll enjoy the convenience that this power rear gate gives you. Loading luggage, coolers, and gear into the back of your Subaru SUV has never been easier.
Subaru Models with Great Traveling Features
Each Subaru car has its own specific travel features, but here are a few models we particularly love.
Subaru Outback
The Subaru Outback is designed for adventure. If you're taking the kids camping or visiting family five states away, you'll appreciate the ruggedness of this SUV, which comes with AWD and more than 73 cubic feet of storage space.
Subaru Forester
The Subaru Forester has many of the features you'd expect in a full-size SUV, but in a compact package. It still boasts 111.9 cubic feet of passenger volume and the ability to tow up to 1,500 pounds of cargo.
Subaru Crosstrek
Another compact SUV, the Subaru Crosstrek gets exceptional gas mileage. It also comes with integrated roof rails that make it easy to bring your bikes or paddleboards along.
So come to O'Brien Subaru of Fort Myers and learn more about our SUVs. We are confident that our Subaru dealers will be able to help you find the perfect vehicle for your lifestyle.