At O'Brien Subaru of Fort Myers, our customers are in the market for a durable vehicle that has exceptional off-roading capabilities. Many of the new and used Subaru cars in our inventory fit this bill. The 2020 Subaru Forester is especially popular with our customers. We think it's one of the best choices on the market for drivers who crave adventure, but you don't have to take it from us. Here's how the Subaru Forester stacks up to one of its biggest competitors: the 2019 Toyota RAV4.
Comfort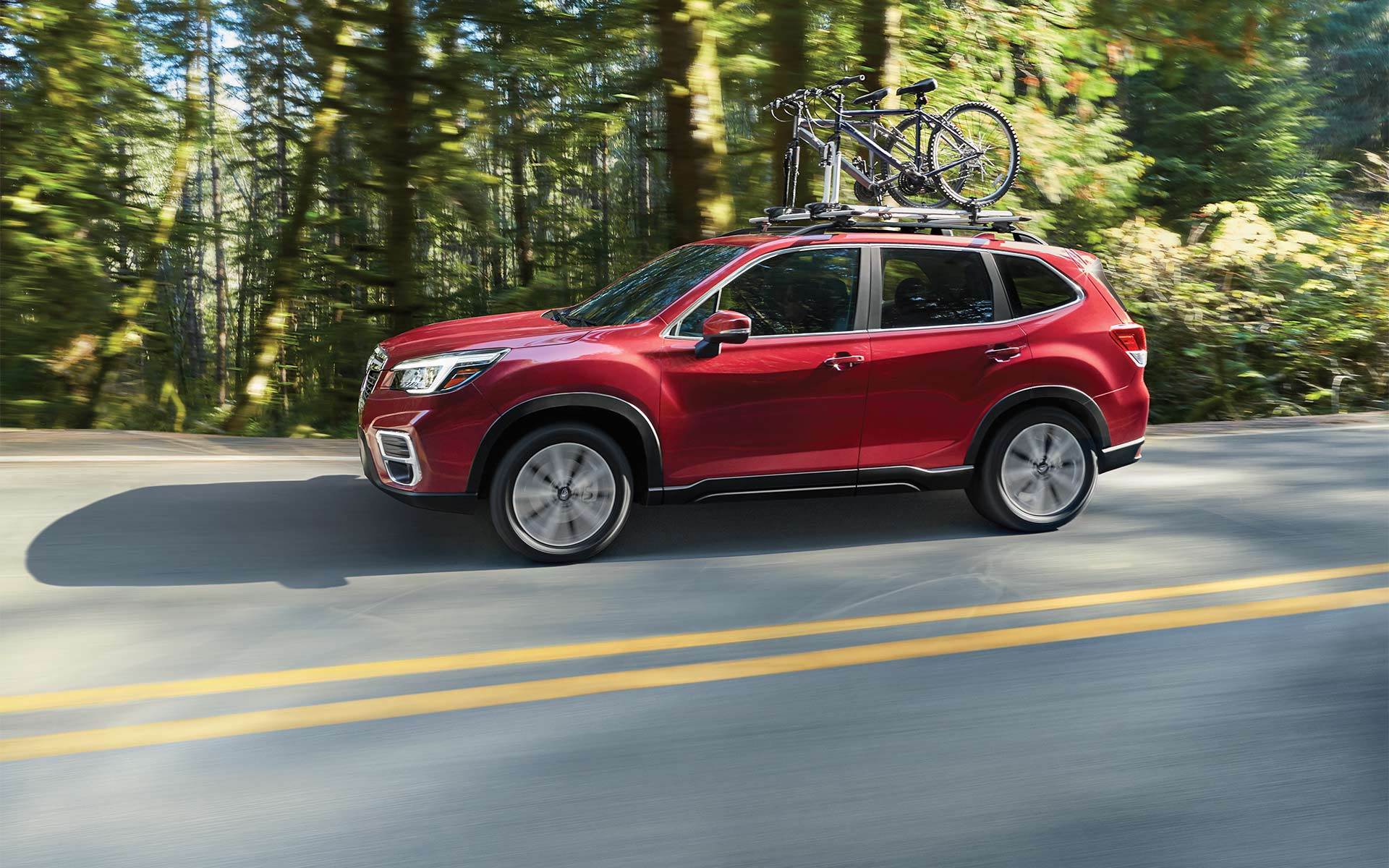 First up, our Subaru dealers near Naples, FL want to tell you about the comfortable interior of the Subaru Forester. This SUV boasts more than 40.2 inches of headroom in the front row, as well as 43.3 inches of legroom. The Toyota RAV4 has 37.7 inches of headroom and 41 inches of legroom, comparatively. This makes the 2020 Subaru Forester a good option for tall drivers, people with lengthy commutes, and any other folks who want a roomy vehicle.
The Subaru Forester also excels in terms of cargo space. When the back seat is lowered, Subaru drivers can enjoy up to 76.1 cubic feet of storage room, whereas the Toyota RAV4 comes in at 69.8 cubic feet. So if you use your SUV for road trips, the Subaru Forester will allow you to pack more luggage and gear than the competitor. Unlike the Toyota RAV4, the Subaru Forester also comes standard with built-in crossbars that make it easy to bring your bikes or fishing poles along.
Technology
Both of these SUVs come with amazing safety and convenience features, as well. If you purchase the Subaru Forester, you'll enjoy integrated Apple CarPlay® and Android Auto™, as well as an 8-inch touchscreen display. By contrast, the Toyota RAV4 has a 7-inch display without streaming capabilities for Android. Both SUVs come with great safety features, though many of them are optional for the Toyota RAV4. Alternatively, the Subaru SUV comes standard with pre-collision braking, sway control, adaptive cruise control, and lane-keeping assist.
While both SUVs are great options, the 2020 Subaru Forester comes out ahead in terms of comfort and standard tech features. If you'd like to learn more about this model, or any other car in our Subaru lineup, visit our dealership at 2850 Colonial Boulevard in Fort Myers, FL today.