The 2019 Subaru Forester is back with a bang for 2019, sitting right in our showroom at your local Subaru dealer in Fort Myers, FL. Its sleek, eye-catching appearance will help you stand out in the crowd.  Not to mention, updated fuel efficiency, tech, and safety features also make the new Subaru Forester a great catch.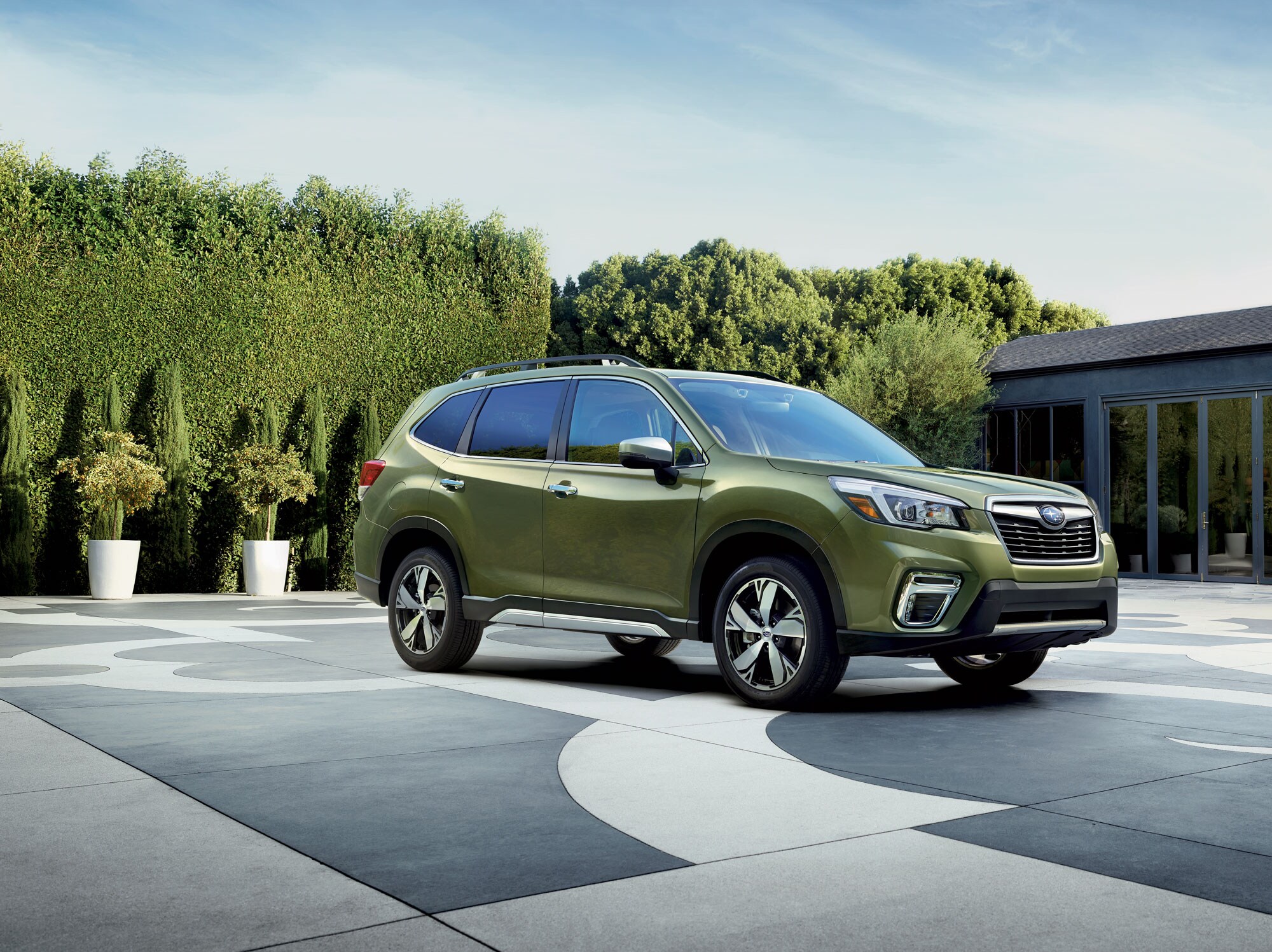 2019 Subaru Forester Details
The 2109 version of the Subaru Forester features compact adhesive materials which reduce noise and vibration for a more peaceful ride. The latest Subaru Forester offers a new upgrade to its horsepower level; achieving 182 horsepower.
You'd think that this power would reduce fuel economy, but it seems the opposite is true. The 2.5-liter engine achieves an EPA-estimated 26 mpg in the city and 33mpg on the highway. An automatic start/stop feature also reduced fuel consumption by preventing the engine from idling.
It's no doubt the 2019 Subaru Forester has an economic and reliable engine, but what else does it offer Fort Myers drivers?
2019 Subaru Forester Safety and Special Features
One of the distinctive qualities of Subaru cars is their convenience for families.
That's why the interior of the 2019 Subaru Forester features plenty of leg space for passengers as well as advanced climate control features to keep the whole family comfortable.
Imagine yourself driving to work on Monday morning after a late night. As you're headed to get some coffee, you zone out thinking about the week ahead. All the sudden, you zone back into the road and realize your car is driving at full speed while the car in front of you is stopped in a traffic jam. You slam on your breaks, but it isn't enough to stop you from rear-ending someone.
Subaru's DriverFocus safety system is able to detect inattentiveness on the road and warns you with a mild tone after a certain amount of inactivity. Start our week off on the right foot by keeping yourself and other drivers safe with the new Subaru Forester from your local Subaru dealership.
Buying a 2019 Subaru Forester at O'Brien Subaru of Fort Myers
There's no doubt that the 2019 Subaru Forester is the perfect family vehicle for drivers in Fort Myers, FL. Equipped with innovative safety, comfort, and fuel efficiency, we are proud to host this vehicle here at O'Brien Subaru of Fort Myers.
To visit our trusted Subaru dealership, stop by 2850 Colonial Blvd. today.